Bama Bob's Tree Service
3312 Village Dr SW
Huntsville
,
AL
---
Service Description
Commercial Grade Stump Grinding
We have the newest equipment for commercial grade Stump Grinding that will speed up the process of Stump Grinding And minimize or chips debris on your property. The stump grinder is remote controlled so the operator can view the work from different angles and is able to stand out of harms way of any debris flying and dust particles in the air, which will allow for a better job and cleaning up is minimized.

This is one of our bigger machines which can grind a stump 30 inches wide 4 inches deep in about 10 minutes this is what makes Bama bobs tree service your choice and Stump Grinding Around the Huntsville Madison County area!

This alpine rhino Stump Grinding Tooth is designed to carry the wood chips away from the stump after the cutting teeth which are the smaller ones do their job and of course this will cut also Grind any imperfections in the stump.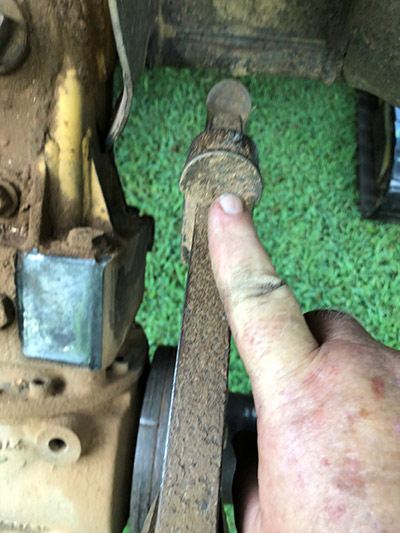 These days are designed for cutting and grinding would from a stump! The grinding wheel is what holds the teeth that are larger than most grinding teeth and chips small chips so that the load is more compact, and they deteriorate faster back into Dirt! This process will Speed up the recovery of your lawn after the stump has been removed, roots are very important to get rid of as they become a trip hazard if left alone, lawnmower blades have a tendency to get caught up on them and can be removed quickly and easily with the Stump Grinder!

Although the Stump Grinder Very heavy, the weight is distributed over the tracks, when properly operated there will be minimum amount of evidence of the Stump Grinder going across the grass to get to the stump.

The Stump Grinder has a swing out Control panel which makes grinding the stump very easy to see and easier on the operator!

Not every job requires just Stump Grinding sometimes it takes extra pieces of equipment to get a job done, we have the equipment to do the job as you can see we ground the roots around this tree grabbed it with the dingo and carried it to The grapple truck.

This is the smaller Stump Grinder With the alpine rhino teeth it's really good for getting into tight spaces, I've owned this piece of machinery for several years and it still in really good running condition and is used on special occasions for smaller jobs.

The good thing about this machine is it gets through a standard gate 36 inches wide, but can get after a big stump like nobody's business!

Grinding at different angles on a stump not only helps the speed of the grinding but is much easier on the machine when it's 95° out!